While waiting for the next WBK update, here, take a look at some random gift arts that we've made during the past three months.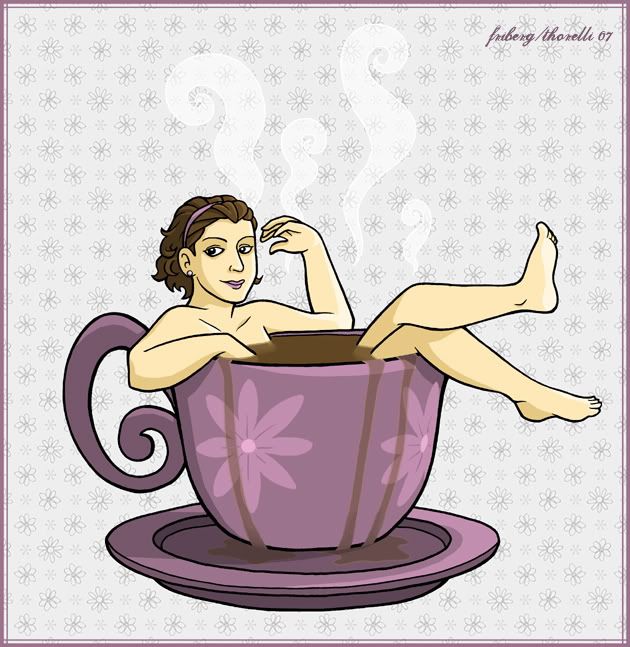 A picture for the profile page of an LJ friend, a friend who likes tea just a little too much. ;)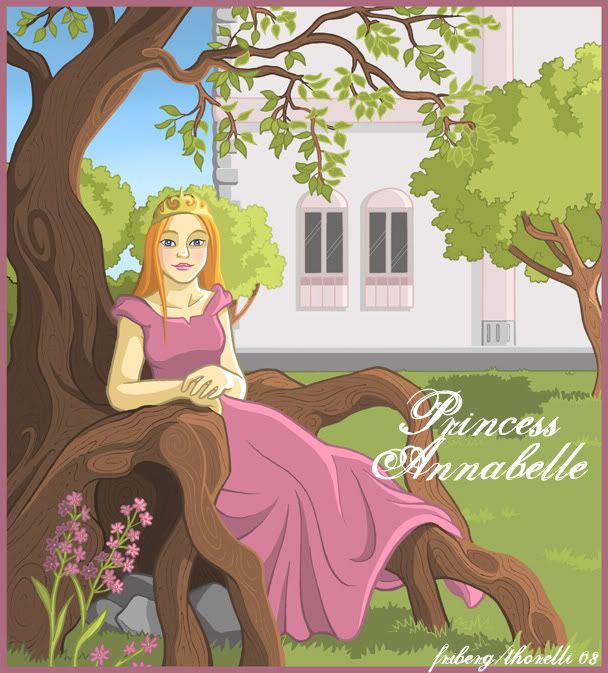 A birthday picture for another LJ friend who's a princess in just about every way.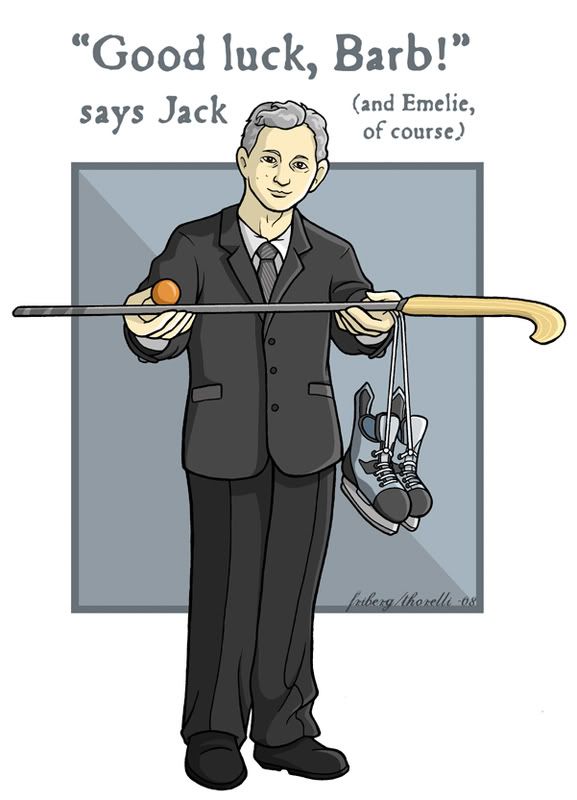 Possibly one of the strangest pictures we've ever made. Yeah, that is a sweet and gentle (!) Jack Bristow holding up a bandy club + ball and a pair of skates. O_o That, my friends, is how you combine two wildly different interests in one (to the recipient, anyway) satisfactory fan art picture. ;)