Sorry for the two-week delay but we've both been sick. On the upside, we're updating with 6 new pages, so you haven't really missed out on anything. :)

It's too late here so I don't have the time to upload the pages to the actual site until tomorrow, but I wanted to get them online as quickly as possible anyway, so here they are, under this cute little cut!

Previously on What Birds Know for those who can't remember: The girls went their separate ways into the creepy forest to see if they could make some more eggs.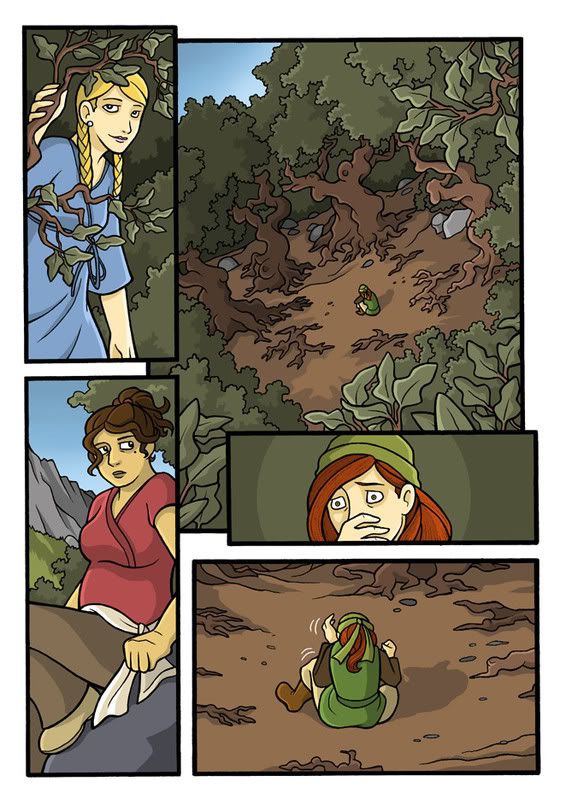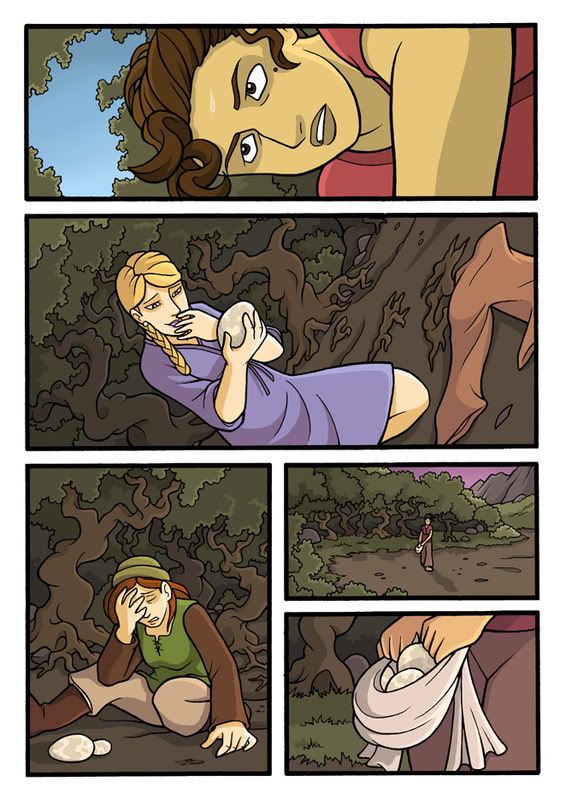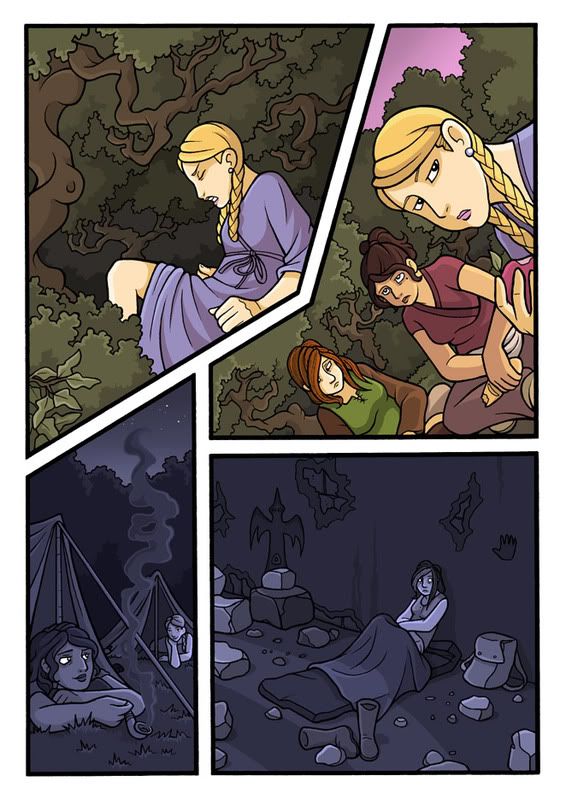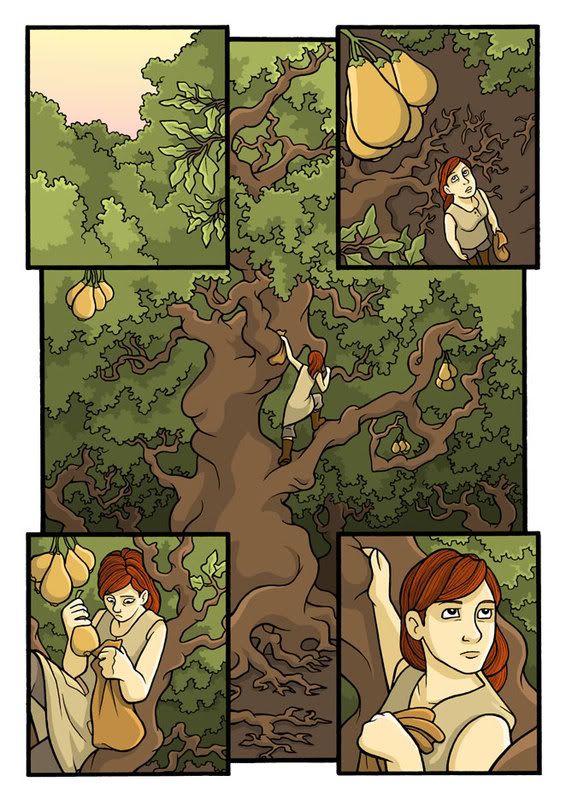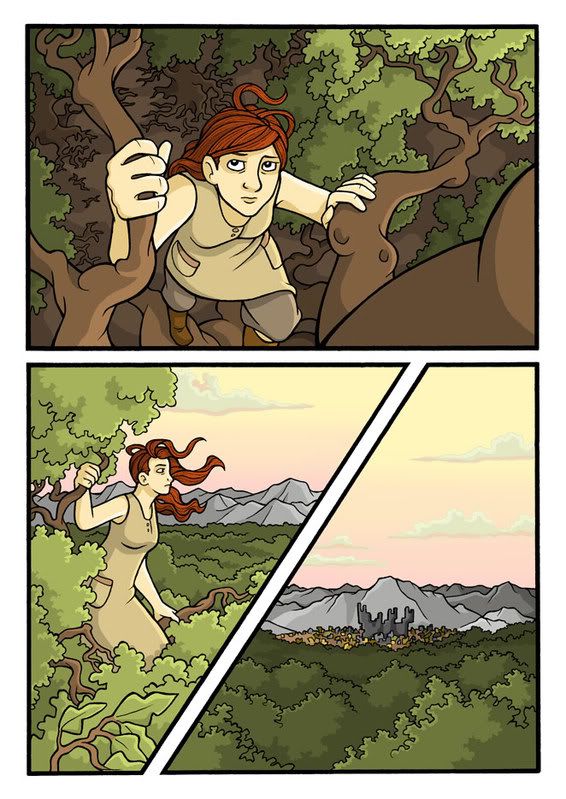 If you find this too disturbing for your taste, you should probably stop reading now because it only goes downhill from here. ;)

Some trivia: these pages, and a couple more that will be up in a few days, is what we call the "egg factory" pages and this scene has been in the back of our minds since the day we came up with the plot for What Birds Know, so obviously we've been longing quite a bit to finally get to draw it! It only took us 2½ years. ^__^